Event Catering
Whether you're hosting an event for 20 or 220 people, we're here to make it a memorable experience.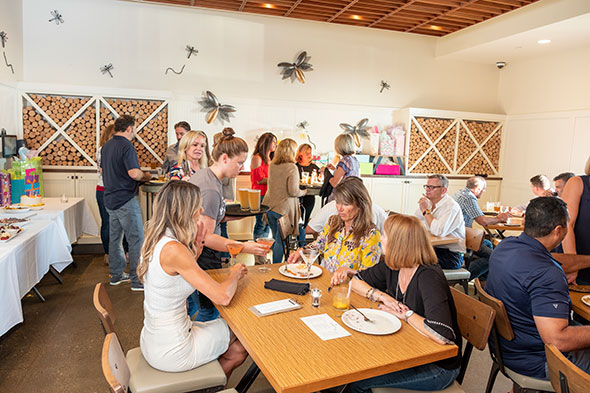 Private Dining Room
THE PORCH AT SIENA
With just the closing of a partition, a portion of our dining room becomes a private event space that can accommodate 40 guests. It's perfect for showers to meetings to reunions, so let us make your next event a memorable (and effortless) one. Call us at 412-833-5385 to book the space.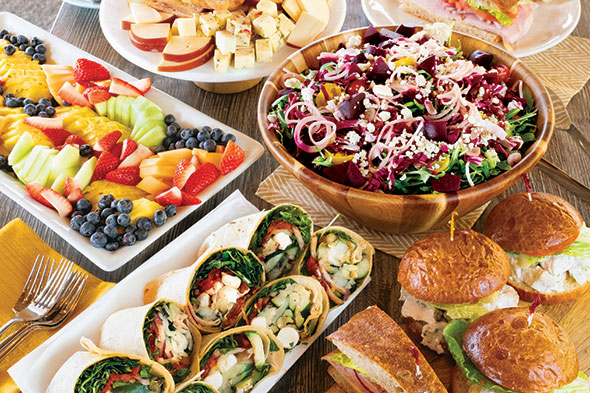 Off-Site Catering
Make your socially distanced gathering flavorful with our new Off-Site Catering selections! If you're hosting 10-50 people for breakfast or lunch, you can choose from a variety of options, including freshly baked pastries, seasonal salads, and carefully crafted sandwiches. All plastic cutlery, napkins, and plates are included, and some orders can even be delivered!